Hopscotch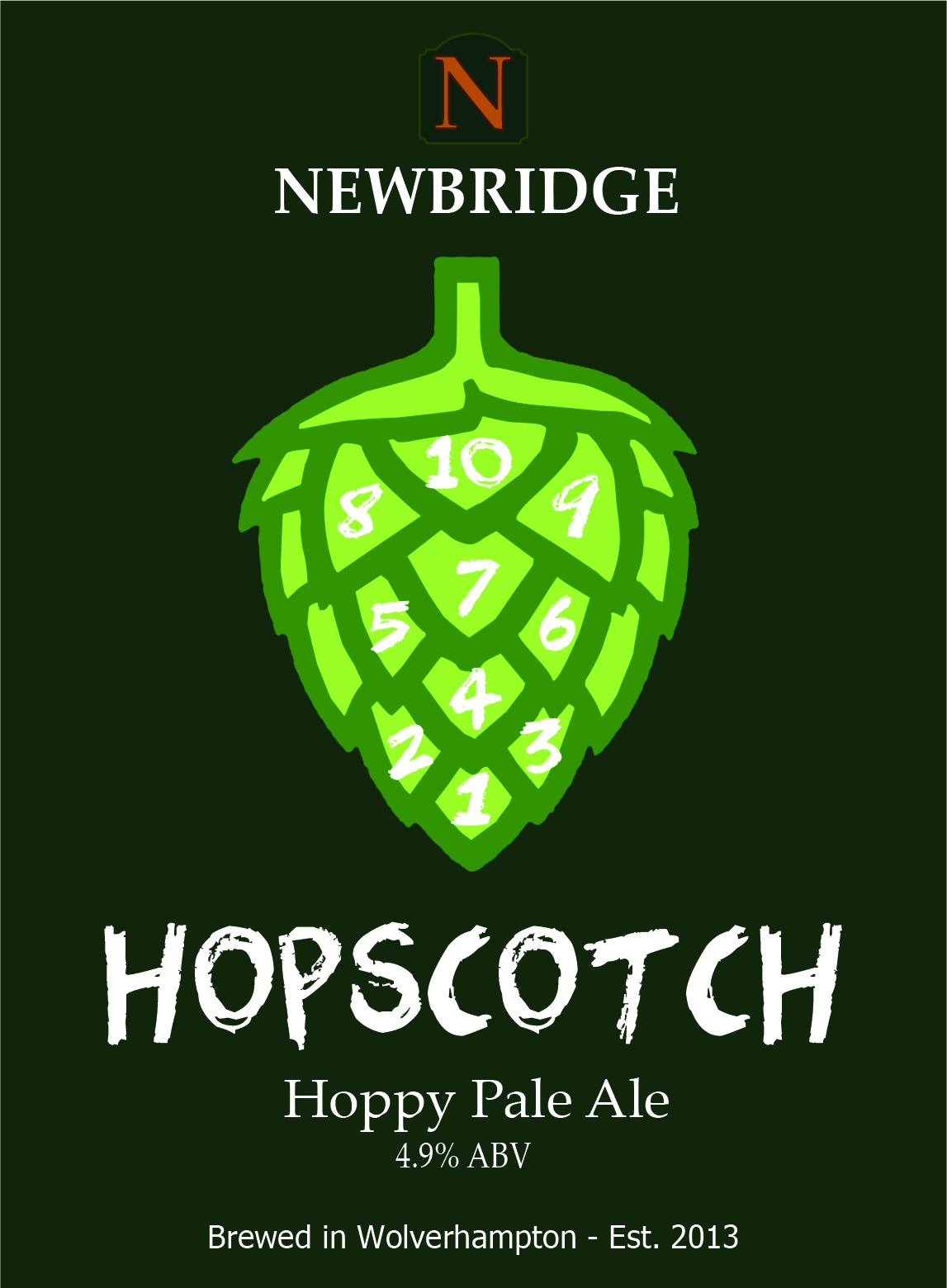 Brewed with English Maris Otter malted barley, and followed with FIVE hop additions of the amazing Centennial hop from America. Whilst the hop presence is very noticeable, the bitterness is subtle to balance.
Unfortunately this year, due to Centennial shortage, we have had to substitute this hop for other similar American 'C hops' in order to continue brewing this beer. Maybe a 'jump around the hops' is ok? The true version will return in 2017
Clearly the name inspiration is simply a play on the word hop. The pump clip picture however presents the real challenge... Can you make it to 10??